How to Find Your Perfect Pressure Washer Hose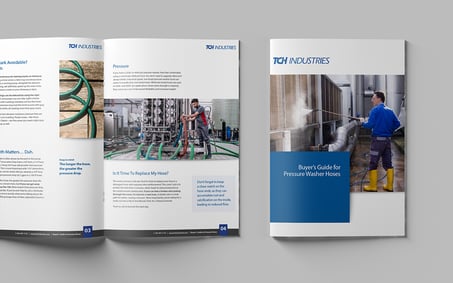 Is your search for the perfect pressure washer hose stressing you out? Are big box and online stores missing what you need for your industrial application?
Backed by TCH Industries' field-proven experience and design expertise, our Pressure Washer Hose Buyer's Guide has a full list of options and recommendations to help you find the right hose for your application.
Consult our guide to learn how to:
Reduce markings
Specify diameter and length
Consider pressure ratings
Identify connections
Minimize impact of heat and chemicals
Complete the form to download your Buyer's Guide now!